As Westiva 2017 draws closer things are starting to get more exciting.
Greg Williams is a writer for Driving.ca (among other things) who published an article about our first big road trip back in 2011. I've kept in touch over the years and he has always included Westiva in the 'upcoming events' section of his articles.
His latest article, published on-line just yesterday, features Ben Rogers of Lexington, Kentucky as he prepares his Festiva, named Frito, for an epic 6000 mile road trip that includes a stop at this years edition of Westiva. Ben's route will take him through seventeen states and three provinces.
Ben on his 2016 trip; photo by Ben Rogers
This won't be Ben's first big trip.
Just last year he did a 9000 mile tour of the US in Frito! His route included stops in Arizona, California, Washington and more. A part of that trip was a stop at the 2016 edition of Festiva Madness in Raleigh, North Carolina, the same event we attended back in 2011.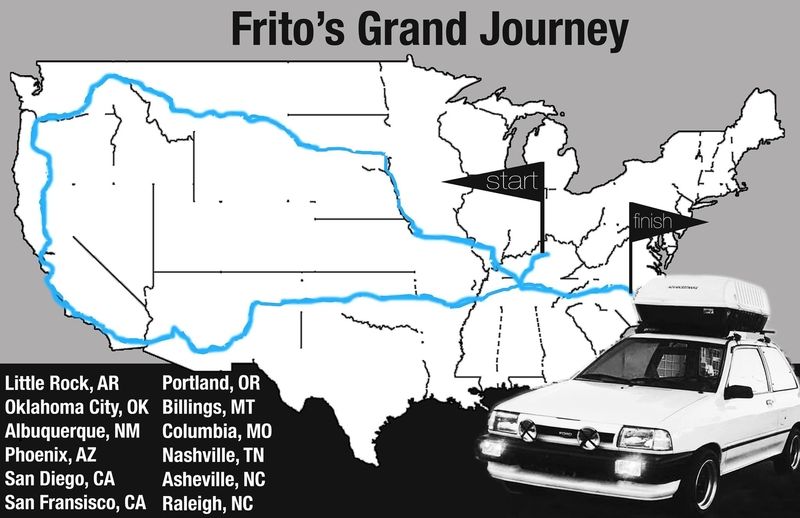 Ben's route for his grand journey in 2016: courtesy Ben Rogers
Festiva Madness 2016 in North Carolina: photo by Ben Rogers
For all the details regarding this year's meet check out the Westiva 2017 page of this blog. Questions and comments are welcome... just leave them in the space below!