... well sort of. Jay's is one of seven Shoguns built by Rick Titus and Chuck Beck in the late 80's. They took the drive train from a Ford Taurus SHO 3.0l V6 complete with its 5 speed manual transmission and mounted it in the back of the Festiva. This, of course, was after removing the stock 1.3l four cylinder engine from up front and replacing it with a larger radiator and fuel cell. And because Jay lives in a hilly area he added nitrous! Enjoy.....
Here are a couple of the other SHOguns...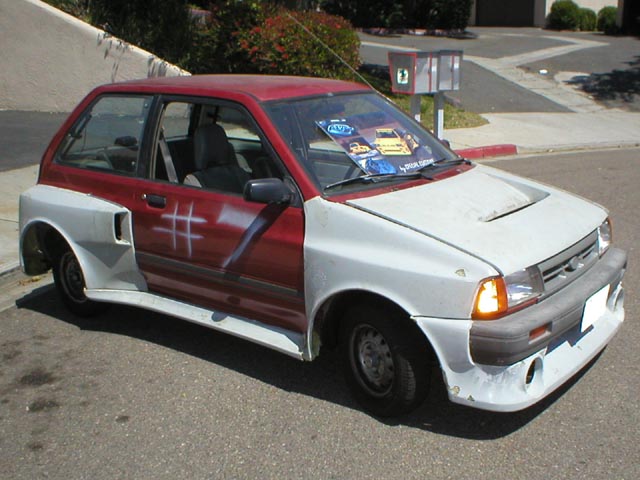 To the best of my knowledge #7 was never completed.