I've often been asked why a Festiva? That's easy to answer now after having one or more Festivas in the past ten years or so but got me to thinking of another question... why did I buy my first Festiva?

After more than twenty years with one company that provided a company vehicle I started a new job that had a 50km/30 mile round trip commute so we decided to pick up second vehicle for me to drive. The main criteria for the purchase where fairly basic: great gas mileage, fun to drive, easy to work on. The first car we picked up was a 2nd generation VW Jetta Carat that had been properly lowered. It turned out that this met the first two criteria but not the third. When we decided to sell that and find something else I remember reading an article in the August 1988 edition of Motor Trend magazine featuring an 88 Festiva that they tweaked just a little. I remember thinking, based on that article, that the Festiva would be a fun car to have so I started looking in earnest for one. Looked at a couple of them and in early 2001 I purchased a white 92 GL Sport for about $1200. The car met all the criteria and I was hooked. I found the Yahoo group and later the FordFestiva.com forum and the rest is history.

Here's what my first car looked like about a year after I got it, the back end was equally "modified" after being rear ended at a red light.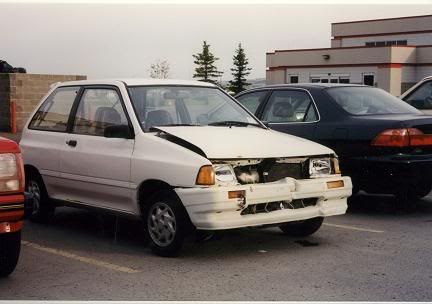 After that happened I picked up my current car, also a 92 GL Sport Here's a couple of shots of the new one shortly after I bought it. I'd already replaced the exhaust and added the "swoopie" power mirrors.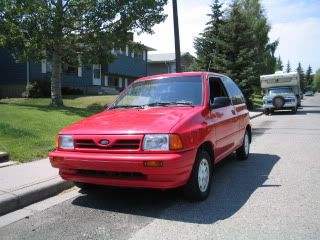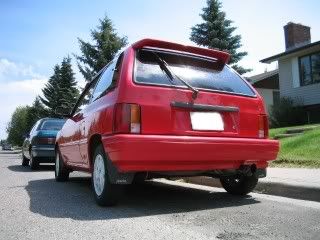 A more recent shot...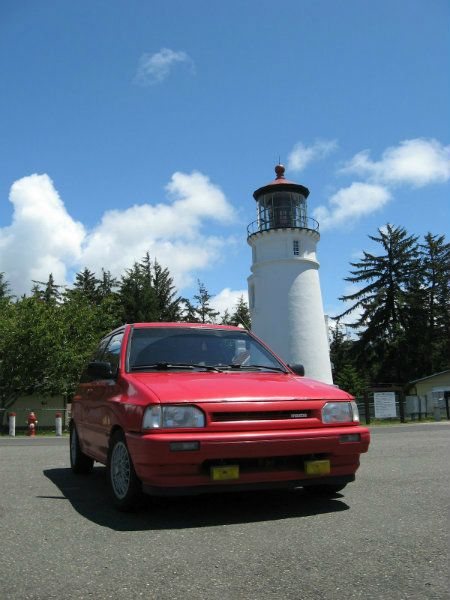 At the Umpqua Lighthouse on the Oregon Coast, June 2012
This car has been my daily driver through fair weather and foul, over 80mph interstate and back country gravel roads and put on well over 300,000km (180,000 miles) since we purchased it. Lots of modifications over the years too but I'll save that for another post.

All that being said it begs the question... leave a comment and tell us why, and how, did you get your first econobox?