When we were in Raleigh NC for Festiva Madness V I was introduced to what has become one of my all time favorite Festivas. Charlie had driven about 2200 miles from Arizona to get to the meet which is only about 500 less than we did. I don't recall how many miles were on it but, being from Arizona, the car is rust free and in immaculate shape.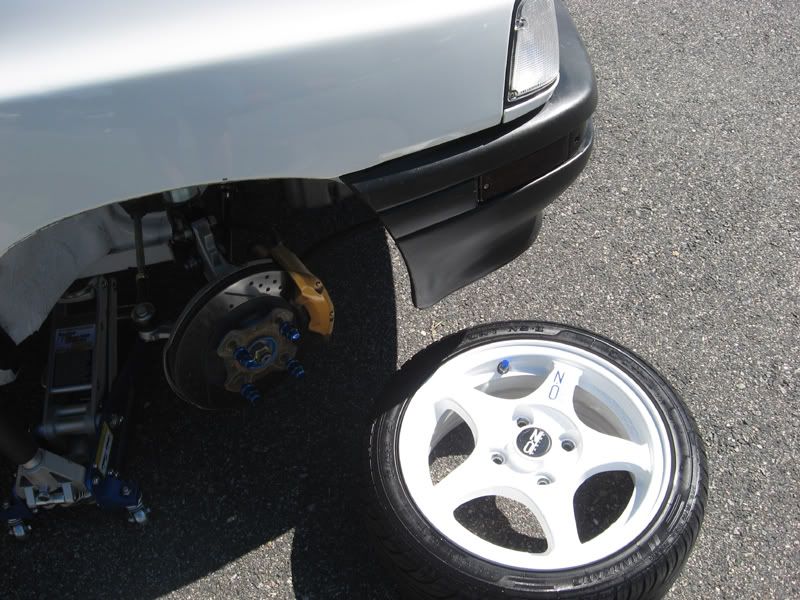 At Festiva Madness V, Raleigh NC, October 1, 2011
What makes this car so interesting is that it's a bit of a sleeper. It's equipped with a DOHC Mazda 1.6 liter turbocharged engine with no intercooler! It does, however, have a water/methanol injection system.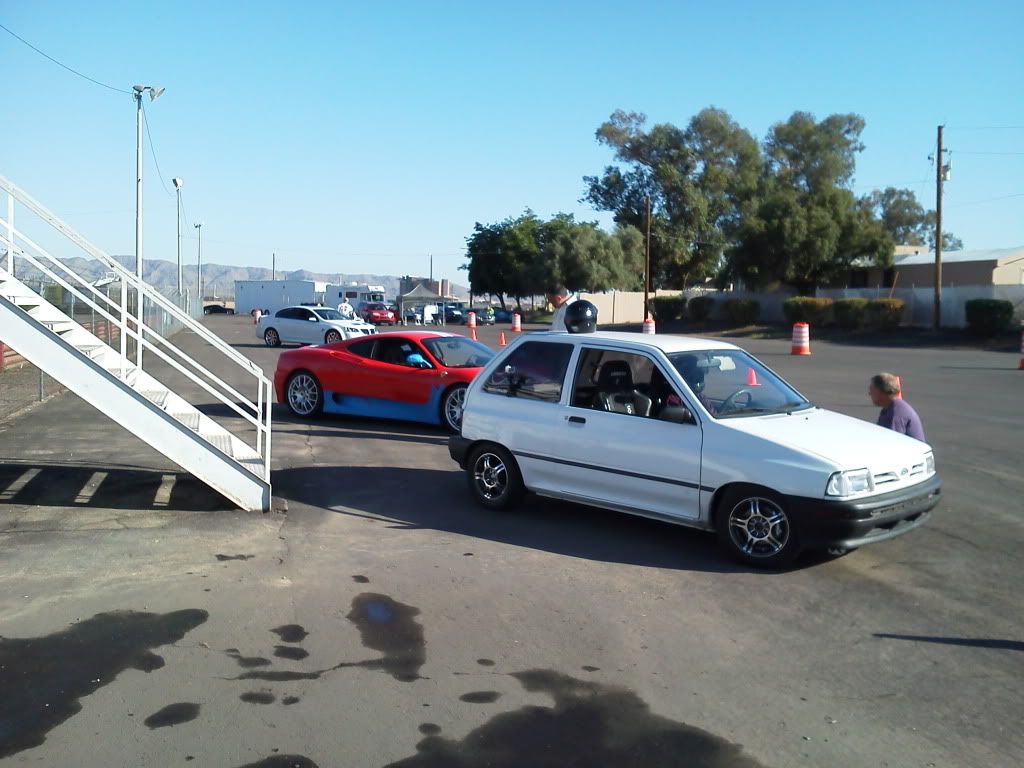 At the track...
Charlie's car is very streetable and performs very well on the race track as well. With his suspension mods and well tuned engine he's been able to surprise a few supposedly much faster cars as can be seen in these videos taken at Firebird International Raceway in Chandler AZ...
Charlie's Festiva vs. Dodge Charger
For the following video Charlie lowered the suspension a little, added different springs on the rear and installed some Toyo Proxes R888 track tires...
Charlie's Festiva vs. Ferrari F430
I hope you enjoyed a look at an excellent example of the EconoBox breed!